I came up with my story by using a graphic organizer. We all came up with three ideas and expanded on them; such as the conflicts, resolution, characters, etc. After completing the organizer, we chose the story we wanted to write about. At first, almost all the students didn't go in depth into their story, probably because they weren't comfortable yet.
After every draft, I have been adding more detail into my story and the ending. My ending has never been 100% honest until Livana asked if I really felt that way. It challenged my thinking, and I've thought about my ending. My 5th draft is now the truth about my life.
Powered by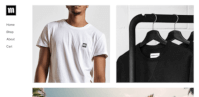 Create your own unique website with customizable templates.