Biological Root
My biologoical root of my power comes from my brain. It is important for me to learn about it because in my story I had to overcome stress, which is located in the brain.
In order for my to take care of myself, I will have to exercise more often like I have before. I will also try to sleep more; at least around 8 hours of sleep.
Powered by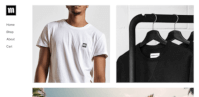 Create your own unique website with customizable templates.